Controlled and Guaranteed Denomination of Origin
Variety 100% Nebbiolo
Yeld per hectar 80 q/Ha
Harvest manual with baskets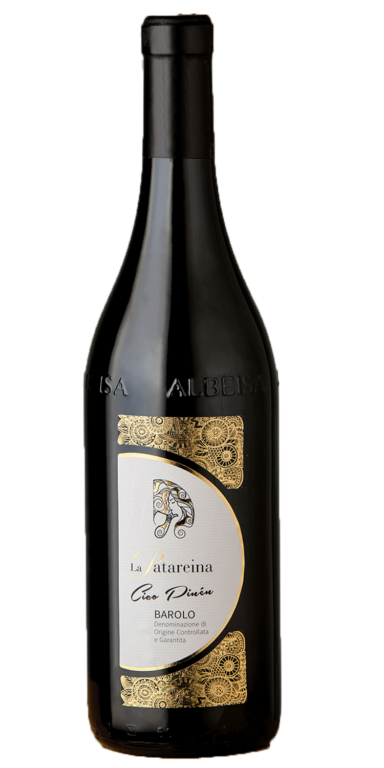 Production 
The grapes are picked by hand and arranged delicately in small baskets, with careful selection of the grapes in the vineyard.
Subsequently, the grapes are pressed and manually unloaded inside a machine to de-stem the bunch and partially press it.
The resulted must is transferred to a temperature-controlled tank, where the fermentation process begins for a period of 14-15 days at a temperature of 28 ° C.
The maturing in prestigious oak barrels for a period of 24 months and in the bottle for at least 12 months before the sale will follow.
Net dry extract: 22 g / l
Total acidity: 4,5 g/l
Tasting notes 
Color: ruby red with garnet reflections.
Aromas: classic Barolo with mineral and floral notes. Good complexity with wood notes.
Taste: complex and well balanced, spicy notes, red fruits and minerality.
This wine is ethereal, floral and persistent, with a persistent and harmonious finish.
Pairings
This wine is the king of traditional Piedmontese dishes: raw meat with Alba truffle, Brasato in Barolo with potatoes.
Service temperature: 18/20 °C