Vintage 2009
Variety 70% Pinot Nero / 30% Chardonnay
Yeld per Hectar 120 q/ha
Harvest manual with basket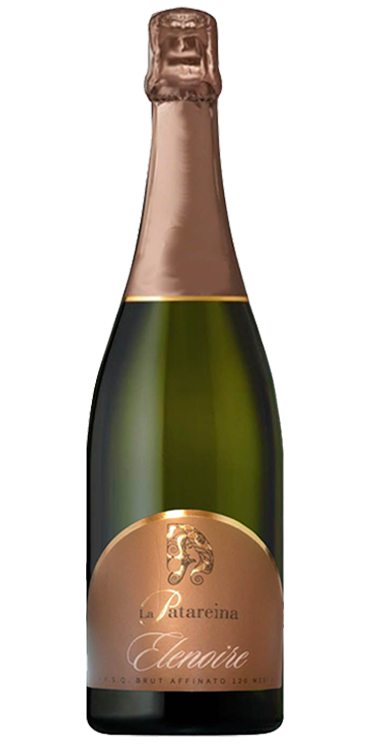 Production
The grapes are harvested manually in baskets and delivered as soon as possible to the cellar where the destemming of the bunches and the subsequent pressing phase take place. The Pinot Nero white vinified and Chardonnay are pressed in order to obtain the free-run must, that is the result of the first pressing or cuvèe and stored in the cellar at a temperature of 10 °C to prevent malo-lactic fermentation, ensuring freshness and optimal conservation of primary aromas.
The second fermentation takes place in the bottle according to the METODO CLASSICO method, bringing to the wine the secondary aromas that give finesse and elegance to the wine thanks to the aging on the noble lees. Aging lasts up to 120 months, in the dark and in constant humidity and temperature conditions throughout the period. Finally, the dégorgément allows to remove the deposit formed by the fermenting yeasts and with the addition of the "liqueur d'expedition" it will be ready for consumption.
Alcohol: 12,70%
Residual sugar: 7,5 g/l
Total acidity: 6,02 g/l
Tasting notes
Straw yellow color with slight amber reflections that denote the refinement of 120 months. It has a fine and elegant foam, intense and persistent with joyful and fine chains of bubbles that characterize its perlage. The aroma is complex, with hints of leavened bread and toasted notes, a floral and sweet complex reminiscent of wildflower honey.
To the palate an intense bouquet of sweet and candied fruits alternate with the freshness of citrus fruits.
Pairings
It is difficult to imagine a dish without this great wine which, due to its peculiarity, is able to accompany many dishes of Italian cuisine, like a complementary color that pairs well with everything. To my taste I can say that it is a wine that prefers dishes characterized by a sweetness of taste and flavor, such as fried fish, fish first courses. Excellent with smoked salmon where the toasted notes find an unparalleled union (D. Sburlati).
Service temperature: 8/10 °C
THE VINEYARDS

Location: Piemonte – Italy
Coordinates: 44°45'8.76″N – 8°22'54.11″E
Soil: clay and sand
Altitude: 350 mt
Breeding system: double Guyot
Harvest: September