Controlled and Guaranteed Denomination of Origin
Variety 100% Moscato
Yeld per Hectar 90 q/Ha
Harvest manual with baskets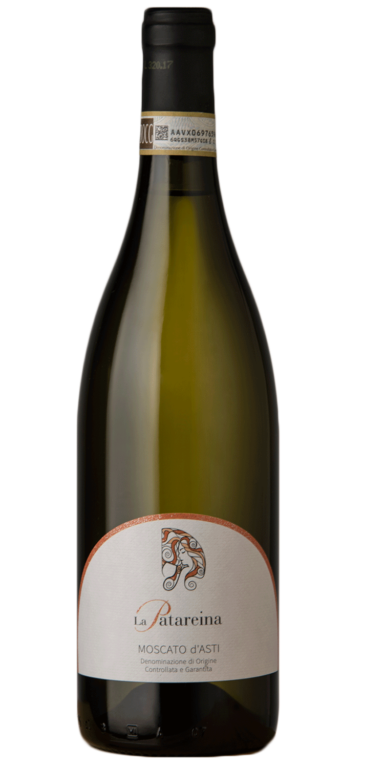 Production 
The grapes are pressed at about 1.5 bar and the must obtained, cleaned by filtration from the suspended solid particles, is refrigerated in order to avoid refermentation.
Fermentation takes place at a controlled temperature, from 8 ° to 20 ° C.
When the wine reaches 5% alcohol, the fermentation is stopped and all cooled at -3 ° C. 
Further filtration and bottling follows.
Alcohol: 5%
Residual sugar: 121,21 g/l
Total acidity: 5,70 g/l
Tasting notes
Brilliant straw yellow color. 
Characteristic, intense and inimitable aroma of fresh grapes and ripe, peach and white flowers, to which are added floral notes of yellow fruits.
On the palate it is delicate, sweet and fragrant with medium intensity bubbles, soft and enveloping that reconfirm the extraordinary floral notes.
Pairings
Moscato d'Asti is ideal at the end of a meal and matched with desserts.
Try it with cheeses like "blue cheese", Gorgonzola and fruit, like peaches and melon, and ice cream.
Service temperature: 10/12 °C
THE VINEYARDS

Location: Piemonte – Italy
Coordinates: 44°45'8.76″N – 8°22'54.11″E
Municipality: Nizza Monferrato (Asti)
Soil: clay and sand
Altitude: 274 m slm
Breeding system: Guyot
Harvest: October