Controlled and Guaranteed Denomination of Origin
Grape variety 100% Cortese
Yeld per hectar 90 q/Ha
Harvest manual with 10 kg baskets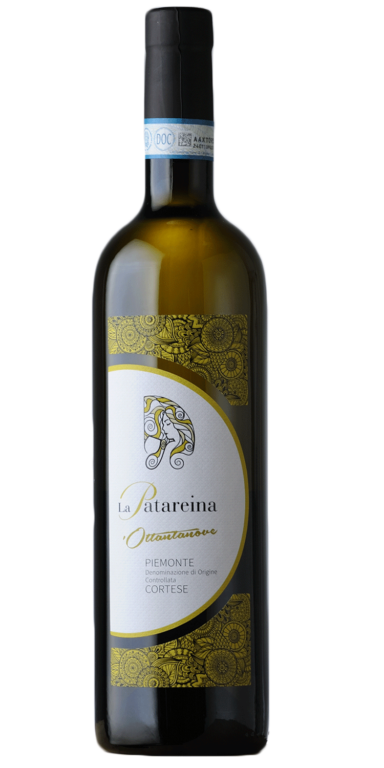 Production The grapes, harvested by hand in baskets, selected in the vineyard and transferred to the cellar. The first phase of the destemming allows to separate the stem from the grapes that will arrive in the lung press to carry out a soft pressing of the bunches, to then continue the fermentation and vinification process in steel tanks of 50 Hl, thermocontrolled. They are followed by decanting and final bottling.
Alcohol 13,23%
Residual sugar 0,69 g/l
Total acidity 5,06 g/l
Awards 89 points "The Best Italian Wines – Luca Maroni" Douja d'Or 2017
Tasting notes:
Sensations: a wine characterized by an extraordinary floral bouquet, with evident notetropicali and banana. A very elegant white, young and with a persistent finish and floral aromatic fragrance, smooth and harmonious.
Pairings: ideal if accompanied by fish-based dishes such as stewed, shellfish and spaghetti with clams Excellent with fresh and medium-aged cheeses such as Raschera and the Piedmontese tome. Perfect when paired with tonnarelli cacio e pepe or trofie with Ligurian pesto.
Service temperature: 14 °C